Speaking of "bleeding-edge logistics technology", the public have the most intuitive perception of such keywords as unmanned warehouse, robots, automatic packaging, automatic sorting, and distribution by UAVs. On this year's Double 11 Day, e-commerce platforms have showcased their own bleeding-edge logistics technology, such as super robot warehouses of CAINIAO, whole-process unmanned warehouses independently developed by JD.COM, and super cloud warehouse of Suning.com and the like.
In 2016, Baozun set the layout about building the automated logistics warehouses. In 2017, Baozun Yongding automated logistics center covers an area of over 54,000 square meters, with five physical warehouses containing four storage warehouses and one operating warehouse. The operating warehouse consists of the storage operating area and the distribution and transferring area. And the five warehouses are linked by 3 km-long automated conveyor line to form warehousing and distribution integration . The whole process achieves the maximum intelligent operation by means of inventory, automatic collection of goods, intelligent sorting, distribution and packaging, and flow distribution.
However, intelligent hardware equipment for the logistics industry does not amount to the entire intelligent logistics and intelligent supply chain, nor is it all the new retail. The future of new retail lies in the integration of online and offline Omni-channel and intelligent logistics supply chain.
It is expected that the new retail scenario in the future will be as follows: when consumers pass an experience store of some brand one day and make trial use of a product, they can purchase this product online. Then the product will be sent to them on the same day. Whether buying from the official website, Tmall flagship store, or WeChat mall, your purchases will be collected by couriers from the nearest inventory or even stores and then delivered to you through background algorithm and intelligent order routing.
Fully aware of this, Baozun also has long started its intelligent warehousing and logistics management system. It has launched cooperation and exploration with over 30 brands including Microsoft, Esprit, I.T, and Levis to help them connect omni-channel inventory, realize intelligent supply chain, and gain new achievements on this year's Double 11 Day.
In the past, brand owners set up supply chain networks for different consumers and distributors on a channel-by-channel basis. Layers of channels may weaken the brands' control of goods. Brand owners may even don't know how much stocks in each channel. Even if brands optimize the supply chain and logistics efficiency in each channel, it does not mean that they can guarantee the overall benefits to be maximum. In particular, on Double 11 Day, similar products in some e-commerce channels are in short supply but piling up at bricks-and-mort stores or dealers. These cases are too numerous to mention.
Under this background, the key to achieve "New Retail" is to establish a customer-oriented Omni-channel supply chain integrating online and offline and to realize intelligent management by using data and technology in order to link fragmented supply chain data, connect single-point warehouses and inventory into a net, and support the Omni-channel sales by placing the Omni-channel' goods on the same network.
Inventory sharing and intelligent order routing
Baozun helps brands open channels to achieve "mix-and-match" and integrate brands' warehouse management system including the third parties for the realization of intelligent management. Through intelligent system algorithm, the system can identify which inventory is the nearest to consumers at the first time if an order is placed on any channel. According to the inventory status, it matches order routing from the nearest warehouse to achieve intelligent overall planning. It makes the originally independent warehouses and stocks into a net-- an instant sharing status, which can effectively reducing stocks and delivery costs and boost inventory turnover by follows the dispatch of the intelligent system.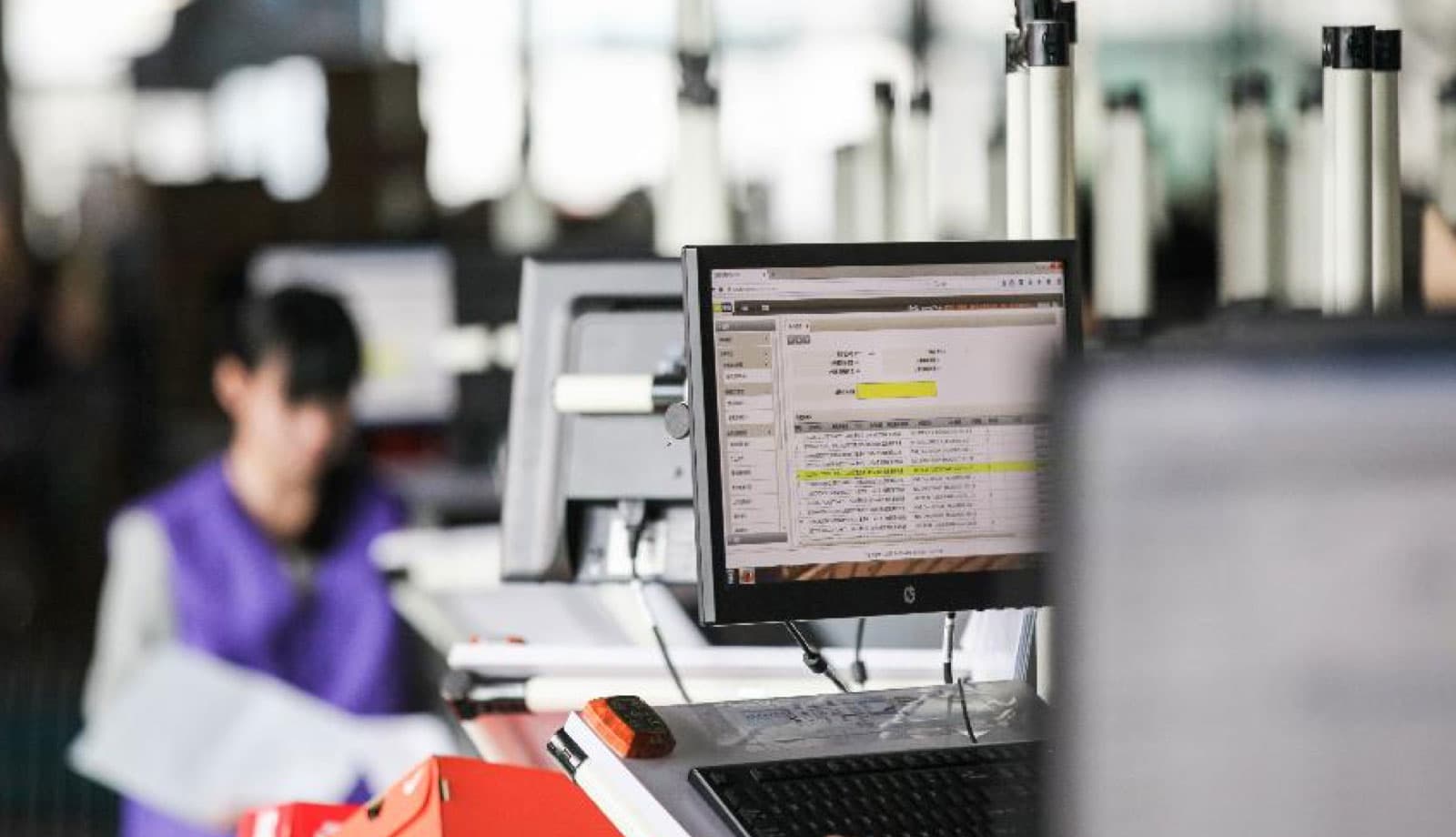 rough the big data accumulation and analysis, this intelligent system can provide more well-founded guidelines for stocking strategies of brands. According to buying habits, preferences, size, etc., of consumers in a certain region, the stocking strategies are improved from the original single-area ratio stocking to the more detailed SKU-based regional stocking with customer base so as to reduce time and costs increase caused by uneven warehousing.
Delivery Strategy , Optimal Configuration
Choosing the inventory closest to consumers is just the first step. Baozun's intelligent management system will also configure the most efficient courier for the order.
Combined with the actual needs of brands, distribution of warehouses and other conditions, Baozun customizes courier strategies for brands. Based on the types of products, regional distribution of parcels, characteristics of each courier company as well as individual needs of each brand, Baozun pre-sets business conditions and needs, and judges the priority of express delivery so as to meet the consumer experience and needs under the premise of cost optimization.
For example, Baozun's warehouses are located in Suzhou. If it wants to deliver goods to consumers in Jiangsu, Zhejiang or Shanghai, the effectiveness of SF Express, STO, YTO Express, ZTO Express, Best Express, and Yunda Express is almost the same in some areas of these provinces. Therefore, the system will take price strategy based on service considerations. And for delivery of goods to some remote areas, EMS is faster than SF Express. In this case, the system will choose faster service.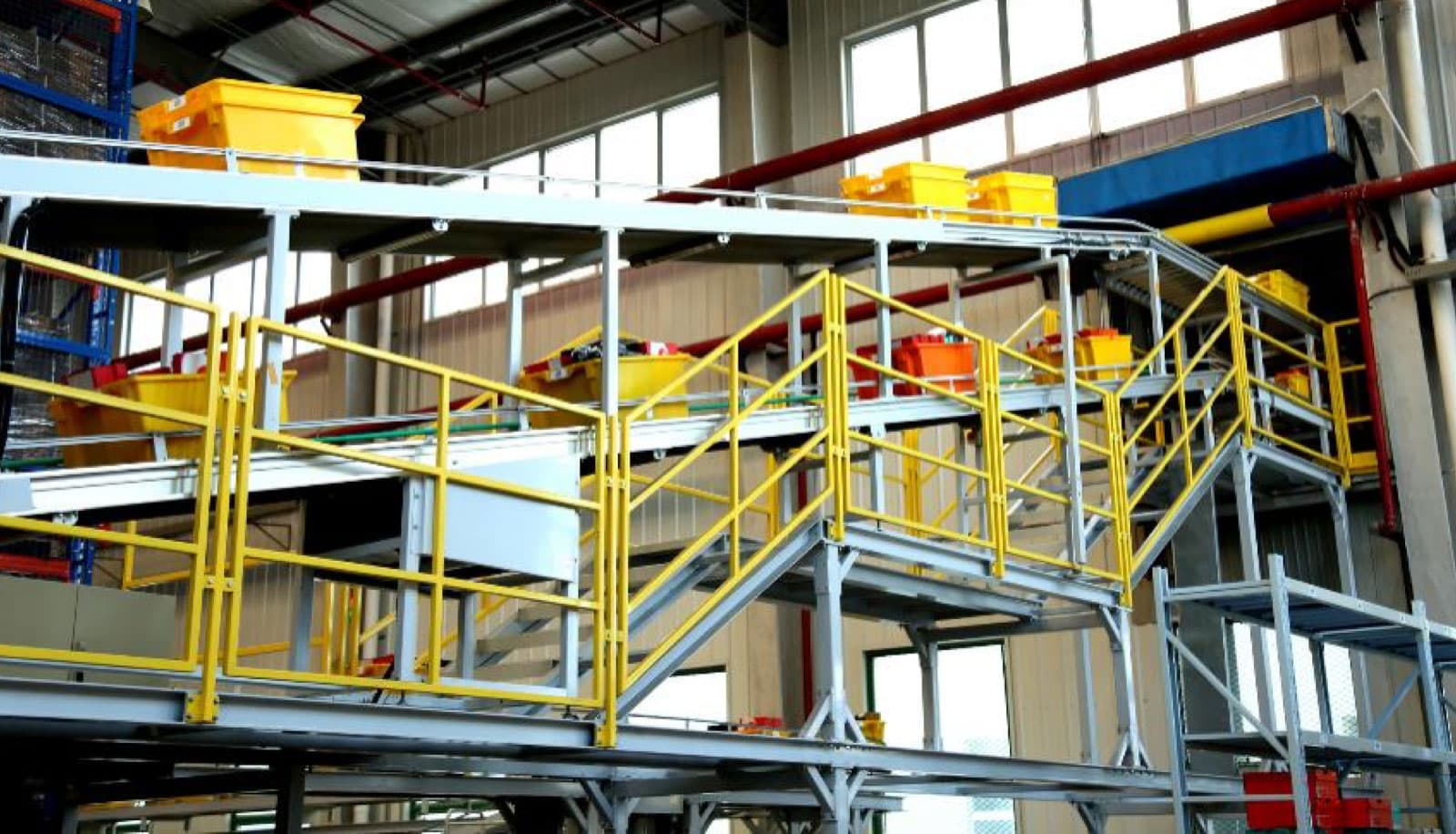 Intelligent monitoring and early warning
Urban transportation network is as complex as human nerves. And the department of city traffic command center, just like human brain, offers timely and accurate solutions to the problems in the complex and ever-changing urban transportation network system.
On the Double 11 Day, the volume of orders for receipt, delivery, refund, and deposit of goods at Baozun logistics warehousing center showed exponential growth. It is Baozun logistics digital monitoring center that shoulders the great responsibility of the establishment of effective management to deal with this scenario as complex as the urban traffic network in order to avoid any error and ensure that each order can be continuously monitored and successfully delivered. It played a significant role on the Double 11 Day.
The most important thing in the goods delivery on Double 11 Day is to avoid bulging warehouses and to deliver goods fast. The logic behind this monitoring center is to digitize warehousing, picking, packaging, shipping and other processes in Baozun's WMS system and upload these data to the monitoring screen after integration and analysis. Therefore, the traffic monitoring and early warning is achieved in a visual manner. Compared to the manual summary every two hours in previous years, this tool can achieve real-time monitoring of logistics for 24 hours in 7 days. The data from each router and the shipping status of each brand at all warehouses of Baozun are fed back to the database in the first place. Like the city traffic command system, it can help the logistics command center to identify and solve problems at the first time so that delivery congestion can be prevented.
Second, Baozun carries out systematic data integration with cooperative delivery companies so that it can track package collection, transfer and consumer receipts. For example, the backstage of the logistics digital monitoring center sets a warning limit for each node in the express route. If the warning time is exceeded, the system will automatically send an "alarm" about the order to the customer service staff. Thus, Service staff can find out the problems and communicate with consumers in a timely manner before any complaint is made. In this way, Baozun has changed the postposed problems feedback from consumers in the past into the pre-posed problems so that workers can take preventive measures and greatly enhance consumer experience.
On this year's Double 11 Day, showing manpower is outdated. Only by mastering the time can you win praises. Baozun harnesses smart technology to help brands calmly deal with every big promotion. It is reported that the daily peak shipments on this year's Double 11 Day has exceeded 1.5 million orders, an increase of 50% compared to that in the last year. The largest shipment in a single warehouse reached nearly 3 million orders.
Currently, Baozun has already established links with supply chain departments of dozens of brand companies and successfully helped such enterprises as LEVIS, I.T, Panasonic, Microsoft, Nike, etc. to integrate their supply chain. For brands, the Omni-channel integration is -- first and foremost -- about the supply chain integration. Supply chain integration cannot work without big data and technology. From online to offline, e-commerce to Omni-channel, Baozun helps the brands to achieve the glorious future with scientific technology.