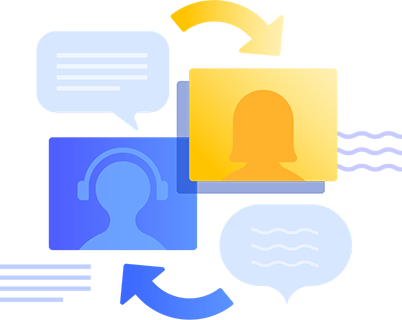 As distinct from such traditional concepts as customer care, after-sales service and call centers, Baozun Customer Service is a new-generation integrated customer service capabilities for brand e-commerce business. In addition to satisfying customer consultation, after-sales service requirements and complaints processing in the general sense, today's customer service is fully integrated into the entire consumer journey and engagement, like providing real-time online shopping assistance. These features empower brands for direct consumer facing from customer service perspective.
Baozun's customer service capabilities are multi-leveled. As the first level, Baozun arranges dedicated customer service team for each brand to serve brand's official online mall and platform online stores (such as Tmall, Jingdong, WeChat), providing consumers with shopping guide, information consultation, order tracking and after-sales support services. Exclusive service ensures that the service team has professionalism in each brand attribute, product characteristic and related process; safeguards the consumer experience; conveys brand message; and protects brand image; second, Baozun exercises centralized management over the customer service team. The measures such as unified management system, systematic performance management, standardized training, service quality tracking and monitoring and customer complaints management mechanism make customer service management more simple, fair and effective, thus optimizing the overall online operation. At the same time, the unified management mechanism facilitates coordination of resources, and balances sales seasons, ensuring maximum utilization.

As we continue to invest in technology, customer service also incorporates more and more scientific and technological elements. Through the introduction of systems such as customer relationship management (CRM) and customer experience management (CEM), as well as analysis of consumer feedback, we provide more targeted advice and solutions to brands and consumers. Through professional training supported by tools and data , we have significantly improved the level of automation, communication efficiency and inquiry-to-sales conversion rate. By leveraging its data and experience amassed over the years, coupled with technology and innovation, Baozun will consistently give new content to our customer service and improve the customer service quality and experience.